&nbspContacto

Teléfono:



Te atenderá Pilar.
Lunes-Viernes de 10 a 14h

Email:



Te atenderá Juan Carlos.
Lo antes posible


1993/2020 - 27 Años


1993 - 2020
27 Años sirviendo Playbacks y Midi Files


100.000 Usuarios


+ de 100.000 Usuarios en estos 27 Años.
Muchas Gracias.


| | | |
| --- | --- | --- |
| | %> Demo Playback: | |
---

Jennifer Lopez
Feelin' So Good



When I opened up my eyes today
Felt the sun shining on my face
It became so clear to me that everything is goin my way
I feel like there's no limit to what I can see
Got rid of fears that were holding me
My endless possibilities
Has the whole world opened up for me
That's why I'm feeling...

ESTRIBILLO:
I'm feeling so good
I knew I would
Been taking care of myself
Like I should
Cause not one thing
Can bring me down
Nothing in this world gonna turn me around...

Now that day is turning into night
And everything is still going right
there's no way you can stop me this time
Or break this spirit of mine
Like the stars above I'm gonna shine
Anything I want will be mine
Tonight I'm gonna have a good time
Call a few friends of mine
Cause I'm loving life
And tonight's for feeling...

(ESTRIBILLO) x 2

I'm feeling so
Party on tonight night
Everything is feeling right dj
Party on tonight
Everything is feeling right

(ESTRIBILLO) x 4




---

Carro

Productos: 0

Precio
Precio Por
Midi File, Midi Karaoke ó Playback MP3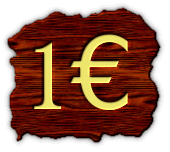 Pedido Mínimo:
10 Temas (10€)
&nbspMidi Karaoke

¿Qué es un MIDI KARAOKE?
Un MIDI KARAOKE
es lo mismo que un
MIDI FILE.
La única diferencia es que lleva la Letra incorporada.
Nada más.