&nbspContacto

Teléfono:



Te atenderá Pilar.
Lunes-Viernes de 10 a 14h

Email:



Te atenderá Juan Carlos.
Lo antes posible


1993/2020 - 27 Años


1993 - 2020
27 Años sirviendo Playbacks y Midi Files


100.000 Usuarios


+ de 100.000 Usuarios en estos 27 Años.
Muchas Gracias.


| | | |
| --- | --- | --- |
| | %> Demo Midi File: | |
---

Whitney Houston
You Were Loved



We all want to make a place in this world
We all want our voices to be heard
Everyone wants a chance to be someone
We all have dreams we need to dream
Sweeter than any star you can reach
Is when you reach and find you found someone
You'll hold this world's most priceless thing
The greatest gift this life can bring
Is when you look back and know
You were loved

ESTRIBILLO:
You were loved by someone
Touched by someone
Held by someone
Meant something to someone
Loved somebody
Touched somebody's heart along the way
You can look back and say
You were loved
Yes you were, now

You can have diamonds in the hands
Have all the riches in the land
But without love you don't really have a thing
When somebody cares that your alive
When somebody trusts you with their life
That's when you know
That you have all you need
You hold this world's most priceless gift
The finest treasure that there is
You can look back and know
You were loved

(ESTRIBILLO)

So many roads that you can take
Whatever way you go
Don't take that road alone
It's better you should know...

(ESTRIBILLO)

So remember to tell that special one
You are loved...are loved...you are loved




---

Carro

Productos: 0

Precio
Precio Por
Midi File, Midi Karaoke ó Playback MP3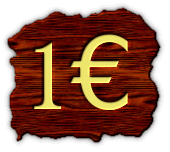 Pedido Mínimo:
10 Temas (10€)
&nbspMidi Karaoke

¿Qué es un MIDI KARAOKE?
Un MIDI KARAOKE
es lo mismo que un
MIDI FILE.
La única diferencia es que lleva la Letra incorporada.
Nada más.