&nbspContacto

Teléfono:



Te atenderá Pilar.
Lunes-Viernes de 10 a 14h

Email:



Te atenderá Juan Carlos.
Lo antes posible


1993/2020 - 27 Años


1993 - 2020
27 Años sirviendo Playbacks y Midi Files


100.000 Usuarios


+ de 100.000 Usuarios en estos 27 Años.
Muchas Gracias.


| | | |
| --- | --- | --- |
| | %> Demo Midi File: | |
---

Madonna
Express Yourself



ESTRIBILLO:
Don't go for second best baby
Put your love to the test you know, you know you've got to
Make him express how he feels and maybe
Then you'll know your love is real

You don't need diamond rings or eighteen karat gold
Fancy cars that go very fast you know they never last no, no
What you need is a big strong hand to
Life you to your higher ground
Make you feel like a queen on a throne
Make him love you till you can't come down
You'll never come down

(ESTRIBILLO)

Long stem roses are the way to your heart but
He needs to start with your head
Satin sheets are very romantic
What happens when you're not in bed
You deserve the best in life
So if the time isn't right then move on
Second best is never enough
You'll do much better baby on your own, baby on your own

(ESTRIBILLO)

Express yourself
You've got to make him
Express himself
Hey, hey, hey, hey
So if you want it right now, make him show you how
Express what he's got, oh baby ready or not

And when you're gone he might regret it
Think about the love he once had
Try to carry on, but he just won't get it
He'll be back on his knees to express himself
You've got to make him express himself, hey hey




---

Carro

Productos: 0

Precio
Precio Por
Midi File, Midi Karaoke ó Playback MP3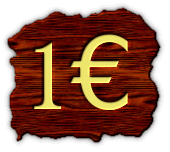 Pedido Mínimo:
10 Temas (10€)
&nbspMidi Karaoke

¿Qué es un MIDI KARAOKE?
Un MIDI KARAOKE
es lo mismo que un
MIDI FILE.
La única diferencia es que lleva la Letra incorporada.
Nada más.