&nbspContacto

Teléfono:



Te atenderá Pilar.
Lunes-Viernes de 10 a 14h

Email:



Te atenderá Juan Carlos.
Lo antes posible


1993/2019 - 26 Años


1993 - 2019
26 Años sirviendo Playbacks y Midi Files


100.000 Usuarios


+ de 100.000 Usuarios en estos 26 Años.
Muchas Gracias.


| | | |
| --- | --- | --- |
| | %> Demo Midi File: | |
---

Dire Straits
Down To The Waterline



Sweet surrender on the quayside
You remember we used to run and hide
In the shadow of the cargoes I take you one time
And we're counting all the numbers down to the waterline

Near misses on the dogleap stairways
French kisses in the darkened doorways
A foghorn blowing out wild and cold
A policeman shines a light upon my shoulder

Up comes a coaster fast and silent in the night
Over my shoulder all you can see are the pilot lights
No money in our jackets and our jeans are torn
Your hands are cold but your lips are warm

She can see him on the jetty where they used yo go
She can feel him in the places where the sailors go
When she's walking by the river and the railway line
She can still hear him whisper
Let's go down to the waterline





---

Carro

Productos: 0

Precio
Precio Por
Midi File, Midi Karaoke ó Playback MP3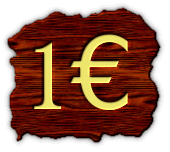 Pedido Mínimo:
10 Temas (10€)
&nbspMidi Karaoke

¿Qué es un MIDI KARAOKE?
Un MIDI KARAOKE
es lo mismo que un
MIDI FILE.
La única diferencia es que lleva la Letra incorporada.
Nada más.