&nbspContacto

Teléfono:



Te atenderá Pilar.
Lunes-Viernes de 10 a 14h

Email:



Te atenderá Juan Carlos.
Lo antes posible


1993/2019 - 26 Años


1993 - 2019
26 Años sirviendo Playbacks y Midi Files


100.000 Usuarios


+ de 100.000 Usuarios en estos 26 Años.
Muchas Gracias.


| | | |
| --- | --- | --- |
| | %> Demo Midi Karaoke: | |
---

Everly Brothers
Crying In The Rain



I'll never let you see
The way my broken heart is hurtin' me
I've got my pride and I know how to hide
All my sorrow and pain
I'll do my cryin' in the rain

If I wait for cloudy skies
You won't know the rain from the tears in my eyes
You'll never know that I still love you so
Though the heartaches remain
I'll do my cryin' in the rain

Rain drops fallin' from heaven
Could never wash away my misery
But since we're not together
I look for stormy weather
To hide these tears I hope you'll never see

Some day when my cryin's done
I'm gonna wear a smile and walk in the sun
I may be a fool but till then darling you'll
Never see me complain
I'll do my cryin' in the rain

I'll do my cryin' in the rain
I'll do my cryin' in the rain




---

Carro

Productos: 0

Precio
Precio Por
Midi File, Midi Karaoke ó Playback MP3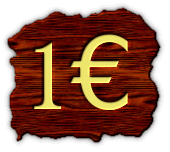 Pedido Mínimo:
10 Temas (10€)
&nbspMidi Karaoke

¿Qué es un MIDI KARAOKE?
Un MIDI KARAOKE
es lo mismo que un
MIDI FILE.
La única diferencia es que lleva la Letra incorporada.
Nada más.